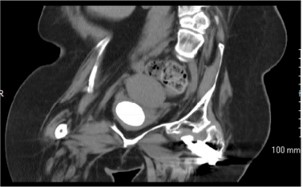 The end of "Cutting for Stone"?
Sninsky BC, Flamiatos JF, Nakada SY, The end of "Cutting for Stone"? Using the lithoclast trilogy for cystolitholapaxy on a 4 cm bladder stone per urethra. Urology Case Reports Vol 26, Sep 2019, 100964,
Article is available under open access, subject to a creative commons license and can be accessed freely: https://doi.org/10.1016/j.eucr.2019.100964
Case Study Summary:
Case report on treatment of hard, 4 cm large ovoid shaped bladder stones with a density of 1300 HU of with LithoClast® Trilogy 
Operative time was 43 min (lithotripter activation time not provided)
Estimated clearance ratio for this hard stone: approx. 500 mm3 / min.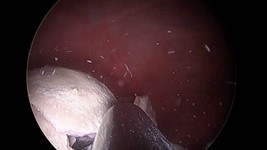 Abstract:
We present a case of cystolitholapaxy using the LithoClast Trilogy lithotripter device per urethra via a rigid 26F nephroscope in a 36-year-old female with chondrodysplasia, paraplegia, contractures, and history of bladder augment managed with clean intermittent catheterization. The stone was 4cm in diameter with an average of 1300 Hounsfield Units, and composed of 45% calcium phosphate, 40% struvite, and 15% ammonium urate.
Advantages include faster fragmentation time versus holmium laser, improved safety with suction extraction and improved vision, ability to treat larger stones endoscopically, and control of all variables by one surgeon with only a single foot pedal.
Intraoperative video available: https://www.sciencedirect.com/science/article/pii/S2214442019302529?via%3Dihub#ec1
Related products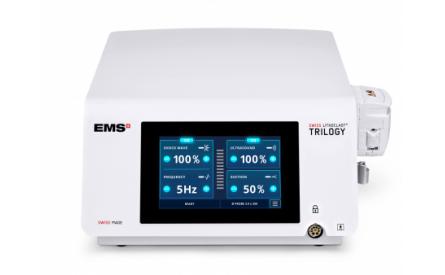 Experience lithotripsy like never before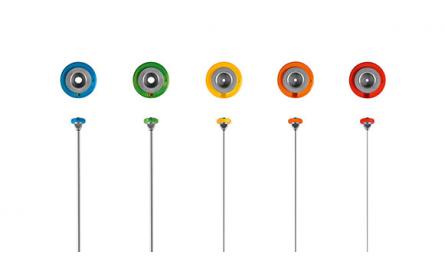 Compatible with the Swiss LithoClast® Trilogy handpiece.