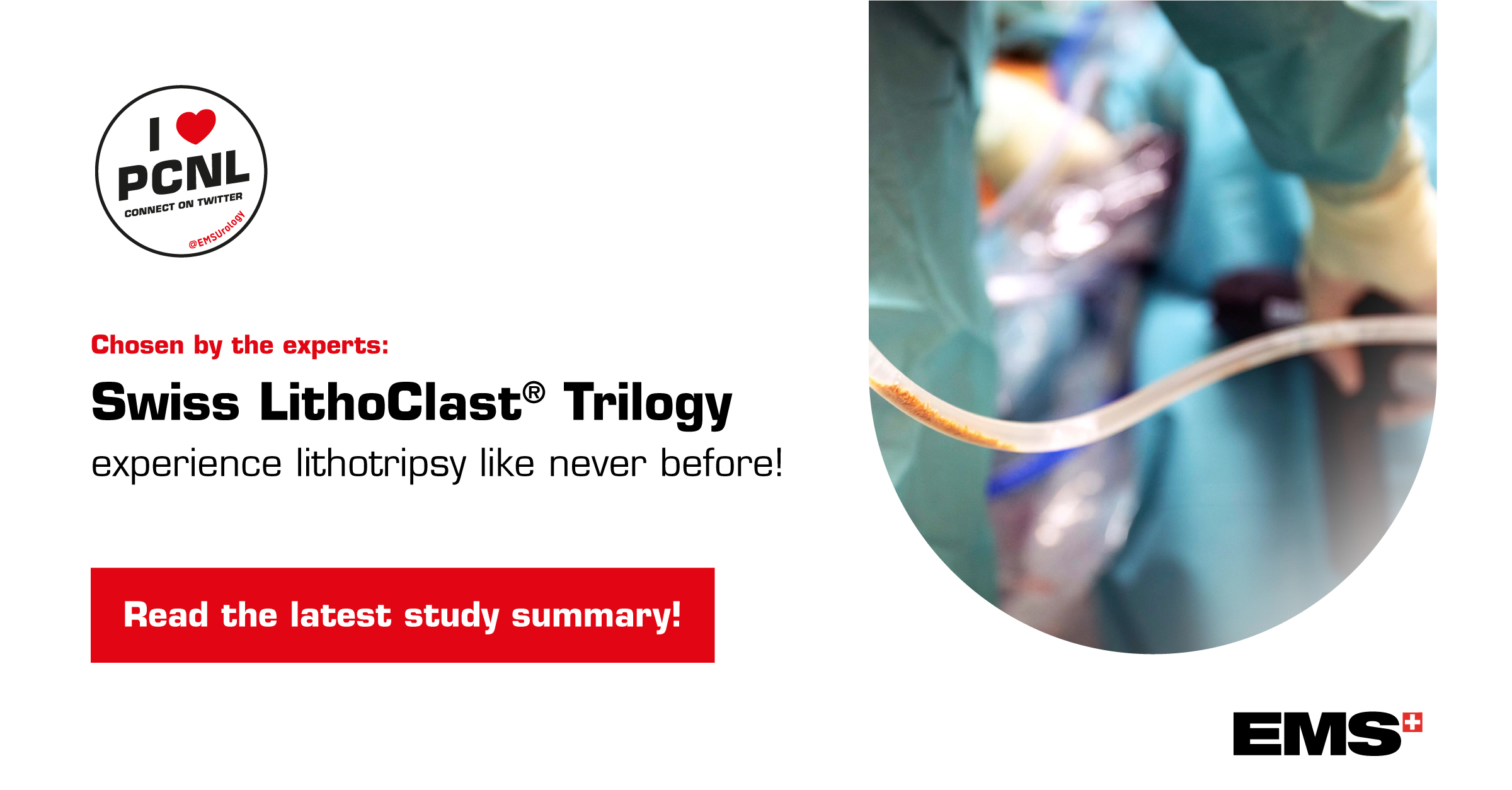 New clinical evidence for Swiss LithoClast Trilogy
Intracorporeal Lithotripsy Stone Retrieval for PCNL
Principal investigator: Amy E. Krambeck, Indiana University, Indianapolis, USA
Presented by Dr. Amy Krambeck during SIU Annual World Virtual Congress 2020, the research demonstrates the safety and reliability of Swiss LithoClast Trilogy against other lithotrites. In a clinical comparison, 51 patients treated with Swiss LithoClast® Trilogy vs. 49 treated with Olympus ShockPulse SE were included in the study.
Swiss LithoClast®️ Trilogy proved to be:
3-4 times faster than other devices in terms of stone clearance time
2.8 – 3.4 times higher stone clearance rate 
Image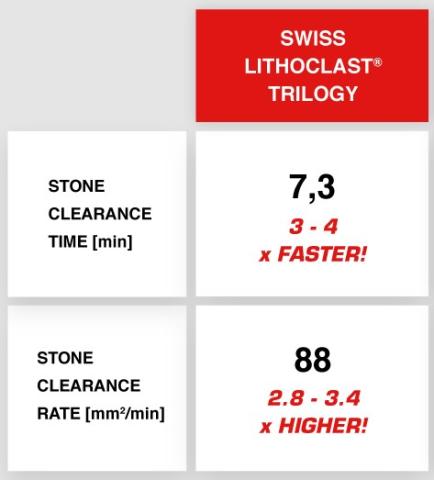 Efficacy and safety of EMS Swiss LithoClast® Trilogy for PCNL: results of the European multicentre prospective study
This study was designed as a result of a collaboration between 10 European Centres. 157 PCNL procedures with the use of EMS Swiss LithoClast® Trilogy were included and prospectively analyzed. The investigators confirmed the unique benefits of Swiss LithoClast® Trilogy: 
Image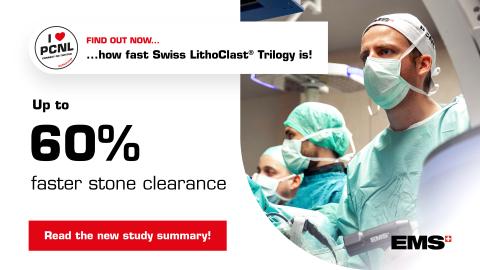 Comparative evaluation between one ultrasonic and two single-probe dual-energy lithotripters
Lithoclast®️ Trilogy, a dual-energy single probe lithotripter, was found to be the most efficient in comparison with both Lithoclast®️ Master and Olympus ShockPulse-SETM in this in vitro comparison, combined with an in vivo experiment in a porcine model.
Image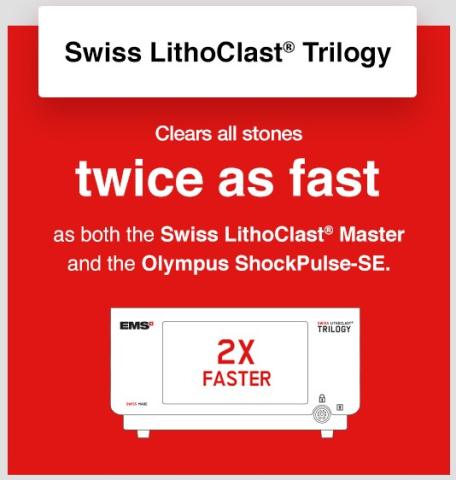 Related products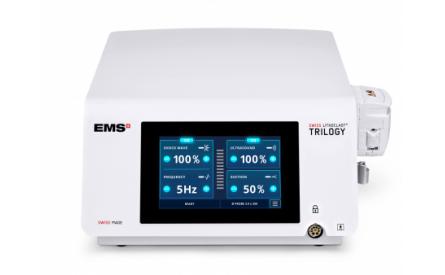 Experience lithotripsy like never before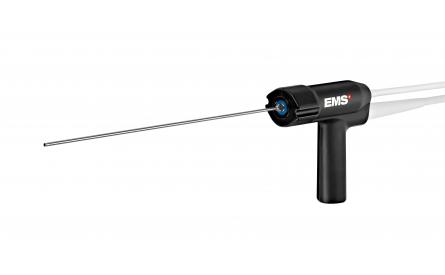 Ballistic, Ultrasound and Suction: 3 Modalities via one single probe