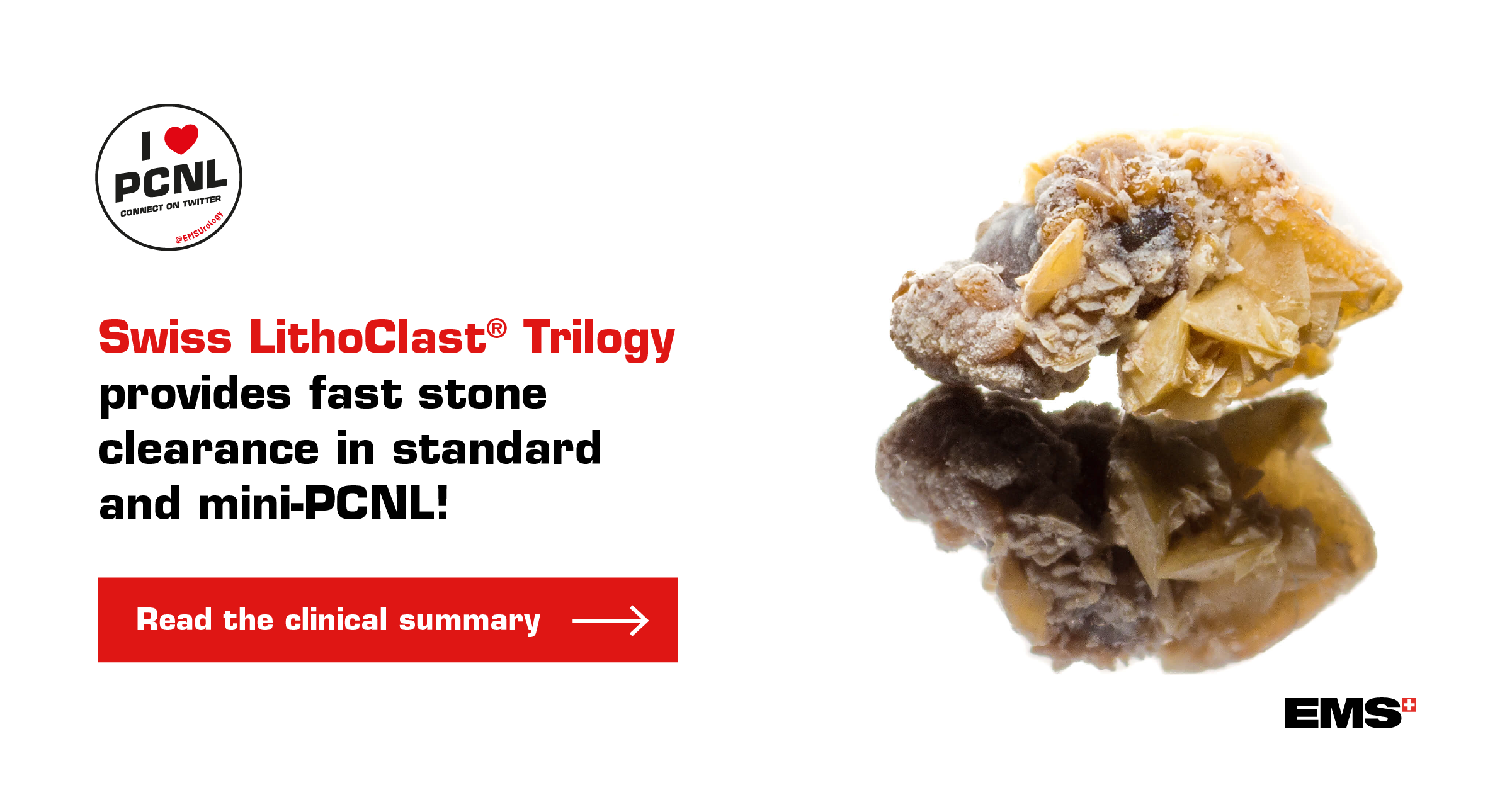 EMS Lithoclast Trilogy: an effective single-probe dual-energy lithotripter for mini and standard PCNL
Swiss LithoClast® Trilogy provides fast stone clearance in standard and Mini-PCNL procedures!
Sabnis R. B. et al. World Journal of Urology vol. 38,4 (2020): 1043-1050. FULL ARTICLE
 
First clinical study on 31 patients treated with Swiss LithoClast

®

Trilogy!
A total of 31 patients were included in the study; 20 individuals were qualified for Standard PCNL and 11 for Mini-PCNL. 
All procedures were performed by two experienced surgeons who used a Swiss Lithoclast

®

Trilogy. 

The stone size was defined as the maximum length of the stone on a preoperative CT (in case of multiple stones, maximum length was totaled up).

Stone volume was assessed using CT scan volumetric assessment software.

The primary outcomes

were stone fragmentation time, total operative time, and device activation time. 

Secondary outcomes

were: surgeon-assessed Likert scores for visibility, intraoperative and postoperative complications (Clavien–Dindo classification), stone clearance on the first postoperative day/1 month follow-up, immediate postoperative hemoglobin drop, need for auxiliary procedures, postoperative pain score with the analgesic requirement, and total hospital stay.



Results

The study confirms the exceptional clearance capacity of the Swiss LithoClast® Trilogy!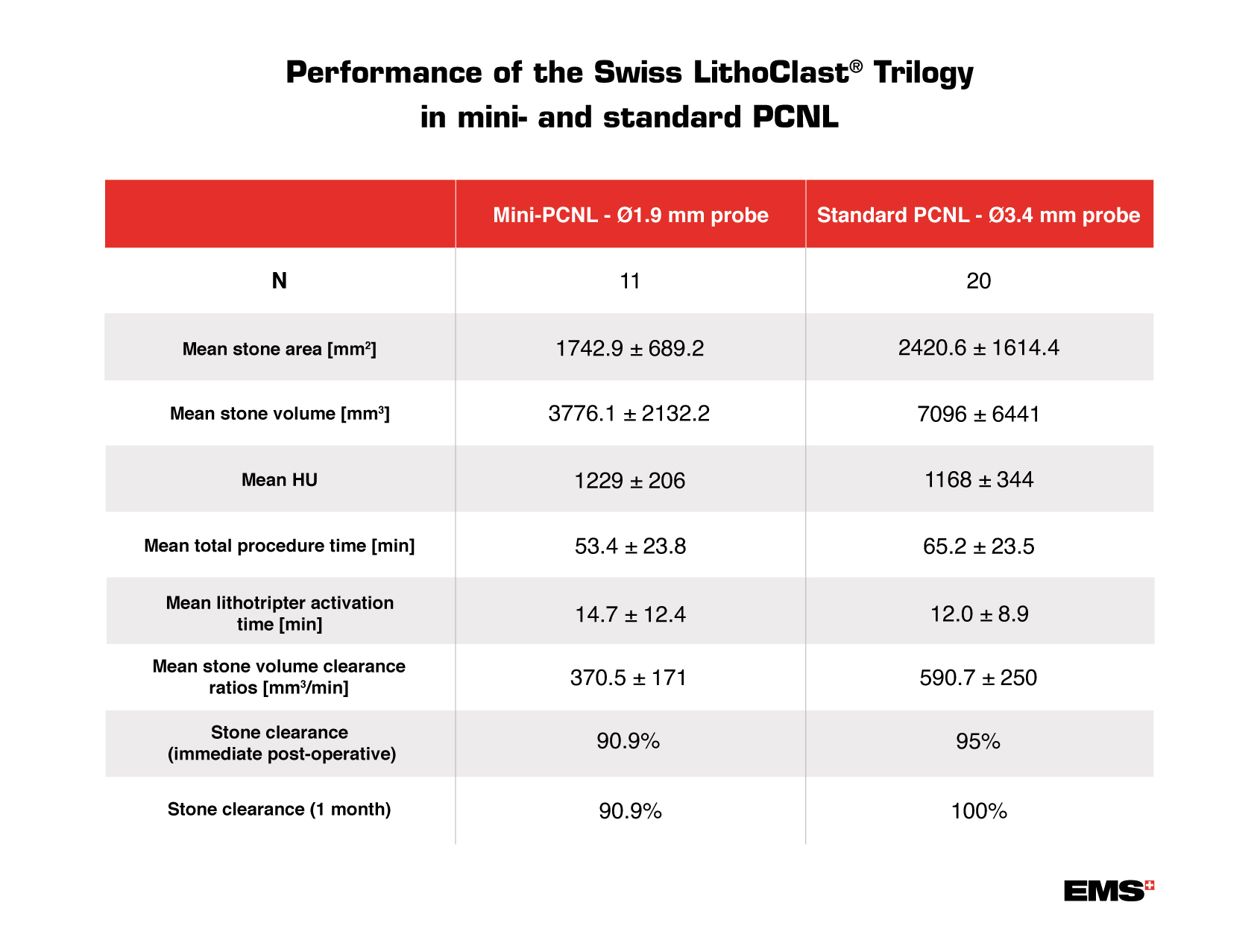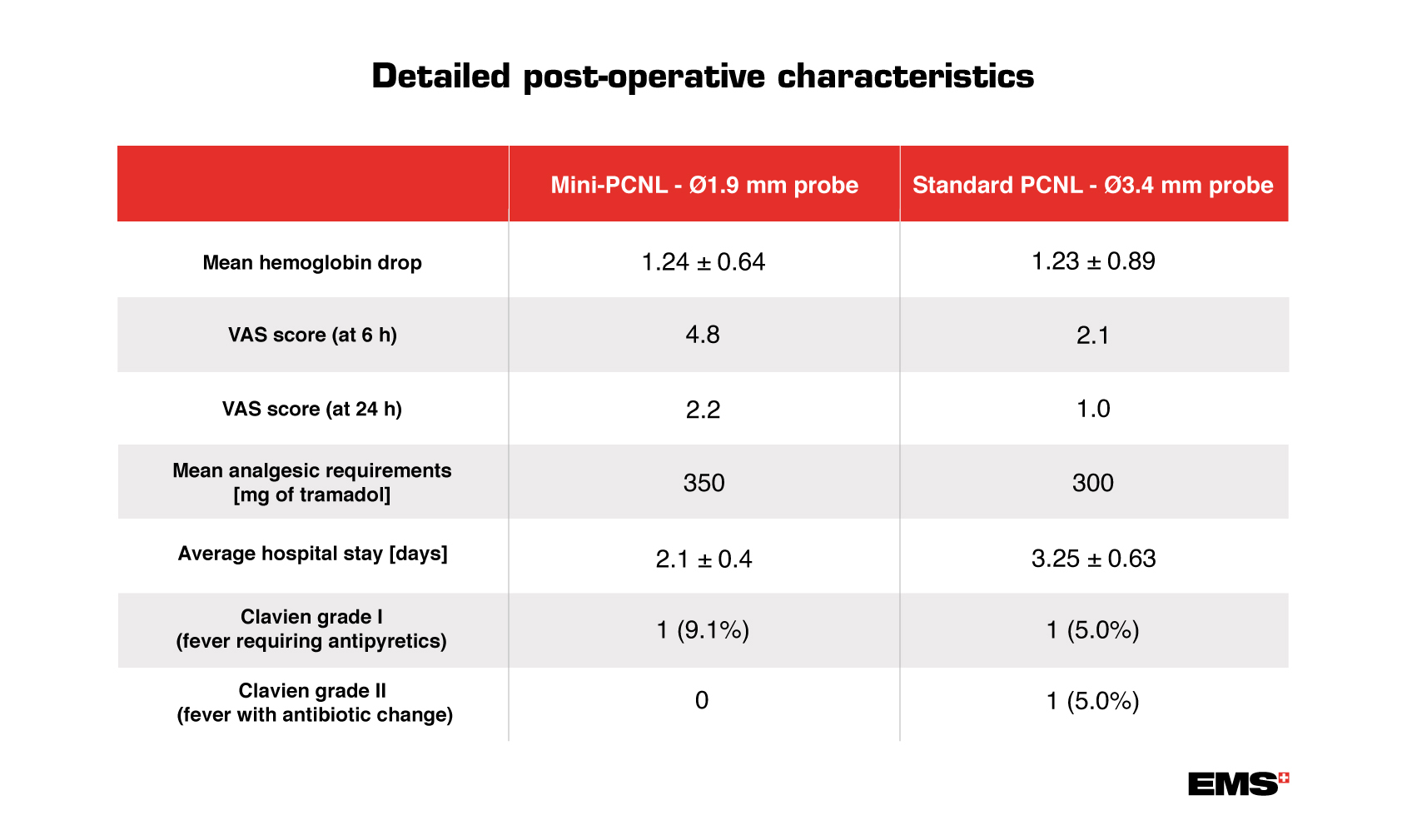 Of note, no device failure occurred during the entire study, and no Clavien grade III and IV complications were registered.
Conclusion
The study provided another essential piece of evidence concerning the high effectiveness of Swiss LithoClast® Trilogy stone clearance in Mini and Standard PCNL. Furthermore, delivering ultrasonic vibration and ballistic impact compression waves combined with suction within the all-in-one probe presented excellent results and high tissue safety.


Ease of use and safety - key features of Swiss LithoClast® Trilogy!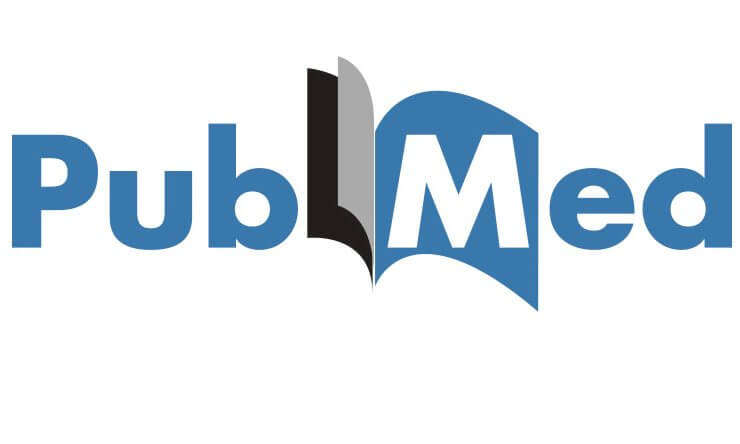 Related products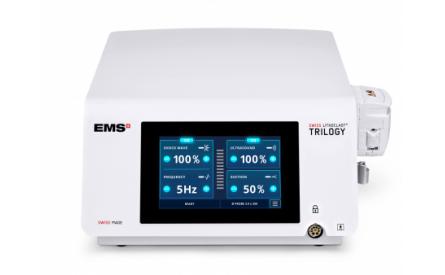 Experience lithotripsy like never before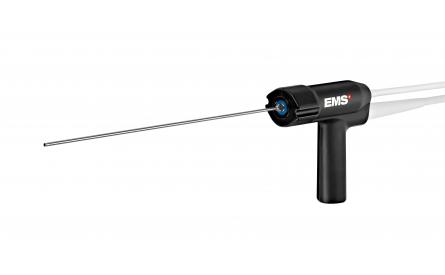 Ballistic, Ultrasound and Suction: 3 Modalities via one single probe