Mini & micro percutaneous nephrolitholapaxy
Procedure
ABOUT MINI-PERC, ULTRA-MINI-PERC & MICRO-PERC
For kidney stones of less than 2 cm size, percutaneous nephrolithotomy can be perfomed via smaller endoscopic accesses compared to standard PNL.
The size of mini-nephroscopes is in the range of 15-18 Fr with a 5-7 Fr. working channel, allowing to use either the Swiss LithoClast® Master 1.9 mm ultrasonic probe for efficient fragmentation of stones and simultaneous removal or the Swiss LithoClast® pneumatic probe for effective fragmentation and separate fragment removal.
The ultra-mini-perc (UMP) endoscope has an operating sheath  size of 11-13 Fr. and a 3 Fr. working channel. Most commonly, a holmium laser like the Swiss LaserClast® is used with the UMP endoscope. The micro-perc endoscope has a sheath size of 9-10 Fr. and is used with Holmium lasers like the Swiss LaserClast® through a 3 Fr. working channel.
Discover our products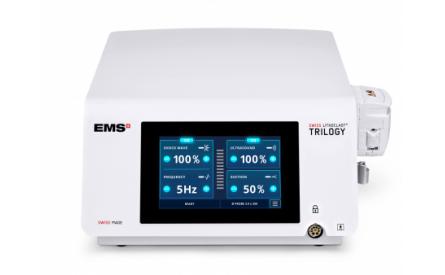 Experience lithotripsy like never before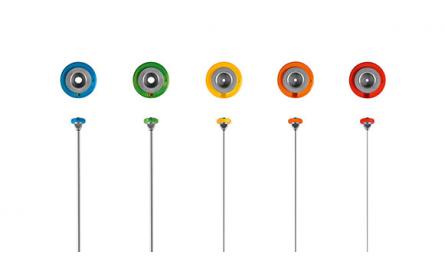 Compatible with the Swiss LithoClast® Trilogy handpiece.