Percutaneous Nephrolithotomy (PCNL or PNL)
Procedure
Percutaneous nephrolithotomy
Percutaneous nephrolithotomy is a mini-invasive procedure for removing medium (≥2 cm) to larger size renal calculi (kidney stones) from the patient's urinary tract by means of a nephroscope passed into the kidney through a percutaneous track created in the patient's lower flank or abdomen.
PCNL was first performed in Sweden in 1973 as a less invasive alternative to open surgery on the kidneys.
The term 'percutaneous' means that the procedure is done through the skin. Nephrolithotomy is a term formed from two Greek words that mean 'kidney' and 'removing stones by cutting'.
Using fluoroscopy and ultrasonic imagery the urologist inserts a hollow needle into the renal pelvis of the kidney. This passage is then dilated to accommodate the nephroscope. Worldwide, the Swiss LithoClast® range of products are the most common stone evacuation devices used in this procedure.
EMS is the global leader in rigid intracorporeal lithotripsy and the Swiss LithoClast® Master is specifically designed to evacuate the hardest and largest stones in the kidney via PCNL procedures.
Discover our products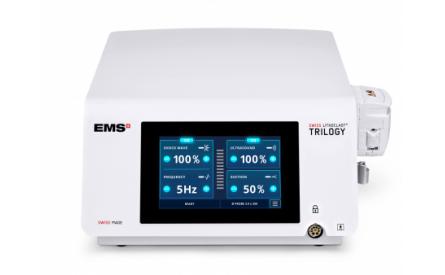 Experience lithotripsy like never before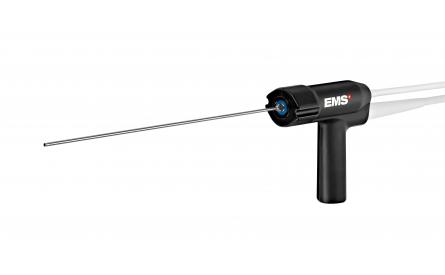 Ballistic, Ultrasound and Suction: 3 Modalities via one single probe