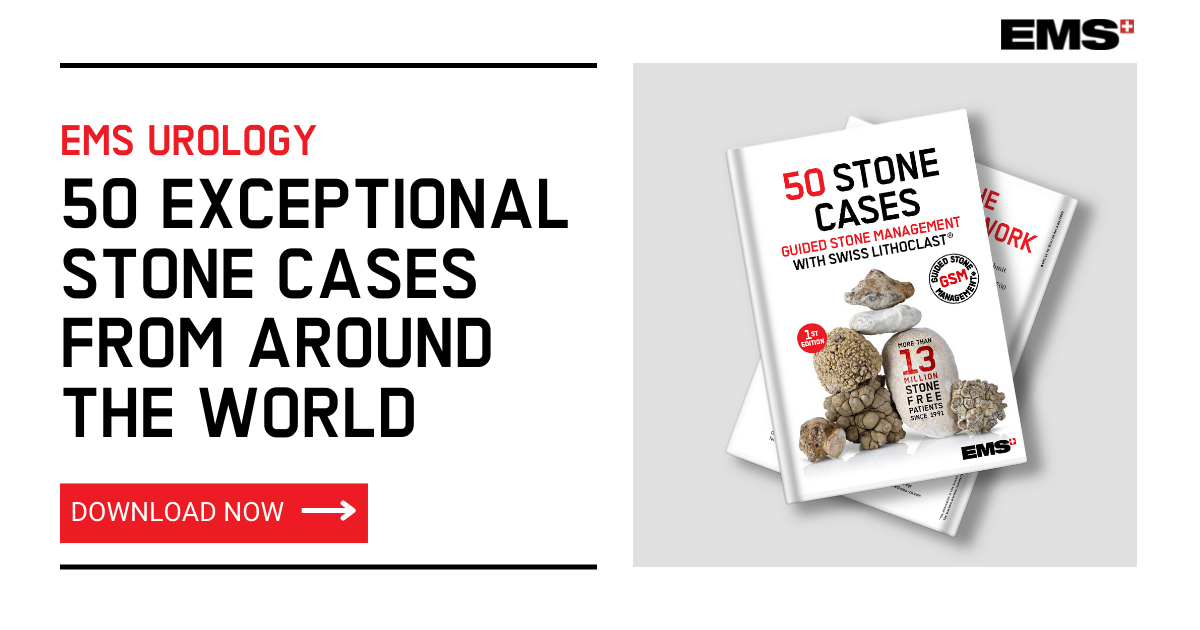 Download our brand new eBook on exceptional stone cases!
Here at EMS, we are proud to say that over the past 30 years we've been able to help over 13 million patients to become stone-free and regain their quality of life.
Today, we are really proud to present a collection of the most outstanding and challenging cases encountered by urologists all over the world, using the Swiss LithoClast® and LaserClast® systems. 
Download the Stone Book to see how EMS Urology was able to enable the world's best specialists to remove even the most stubborn stone. 
What will you find in this book? 
Information about the patient
Stone characteristics
System settings
Endoscope choice
Videos sequences for most of the cases
We hope that this collection can serve you as guidance for planning future stone treatments with EMS Urology's stone removal systems. 
Fill out the form and receive the e-book directly in your inbox: