Swiss LithoClast Trilogy Fluid Management System
Compatible with Swiss LithoClast® Trilogy
Image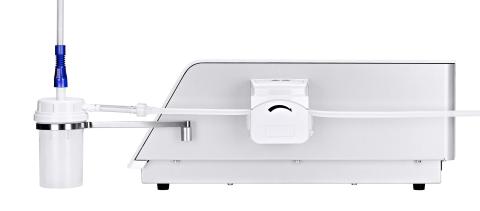 Seamless collection of stone fragments for analysis, potentially reducing manual retrieval with additional devices.
Fluid Collection Pouches with one-way valves and solidifying agents for easy disposal. 
Technical features
Sign in and get access to technical details
Create your EMS account to enjoy exclusive benefits like product configurations, scientific studies, and to register your device.
Tutorial videos
on product pages
Technical details
on product pages
Warranty and support
information