Experience the speed and versatility of the latest revolution in endourology
Vast power in a small format with a short learning curve for surgeons
Shorter operation times with faster and finer dusting
More effective dusting with high frequency and better clearance and suction possibilities
One solution to cover stones, tissue, and BPH. All with one powerful laser
All in a small footprint tower: easy to set-up and use in the OR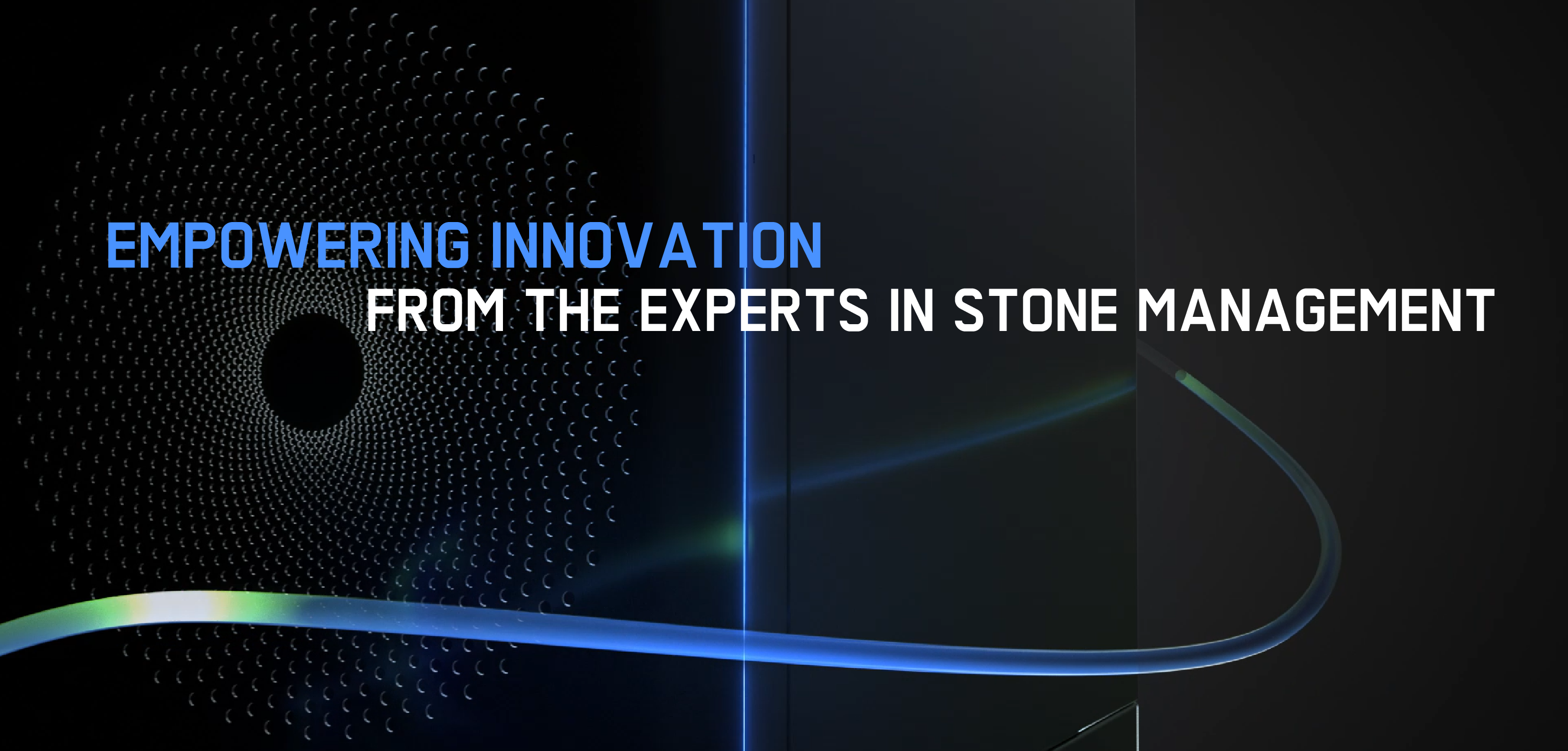 Image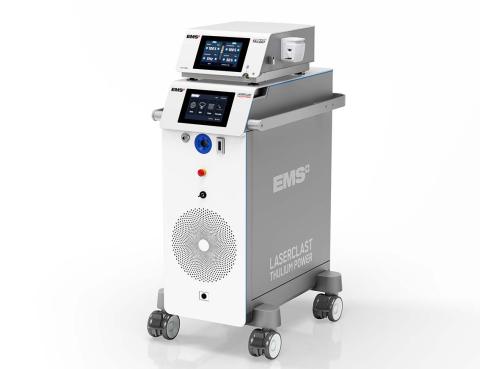 Launch notifications:
Get notifications about all details of the LaserClast Thulium Power by signing up to receive EMS launch announcement e-mails.
Don`t worry - we will only send you important updates: further product information, studies, cases, etc. 
Contact us:
Do you have a question or would like to talk to one of our sales representatives?
Thulium Fiber Laser - at the cutting edge of laser technology
The Thulium Fiber laser technology is a true game-changer in lasers for endourology. It can create vast power, leading to fast procedures but at the same time limit some of the downsides of the state-of-the-art holmium: YAG systems.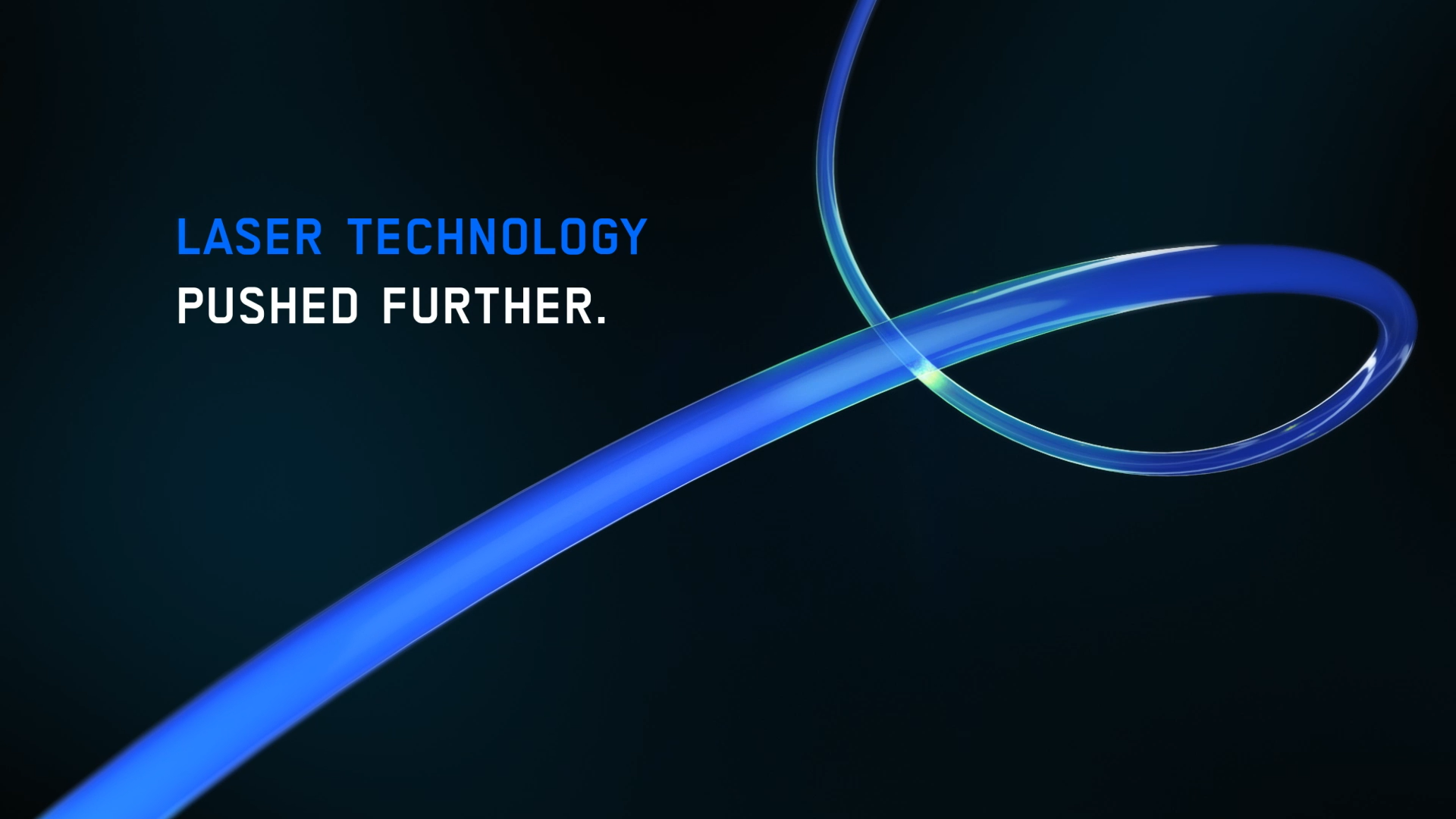 Product features
Experience the speed and versatility of the latest revolution in endourology
Vast power in a small format with a short learning curve for surgeons

Low maintenance requirements, reducing long-term costs, and reducing down-time

Standard fibers reusable options are available
Shorter operation times for stone management with faster and finer dusting
More effective dusting with high frequency and better clearance and suction possibilities 

Highly effective fragmentation and dusting

Less stone retropulsion for greater control
One solution to cover stones, tissue, and BPH. All with one powerful laser
A safe alternative to treat soft tissue and BPH with better haemostasis than Ho:YAG 

A small footprint tower: easy to set up and use in the OR

Agile, rollable tower allowing for easy transport and storage
 
From EMS, the experts in stone management: a true partner you can rely on
Specialised in providing the best operating room experience

Focused on reliability and high-quality equipment

All-in-One tower for all your stone needs: Combine LaserClast Thulium Power and Swiss LithoClast Trilogy for your rigid and flexible needs
One solution to cover stones, tissue, and BPH. All with one powerful laser
All-in-one tower: 

get the best of rigid and flexible lithotripsy
Image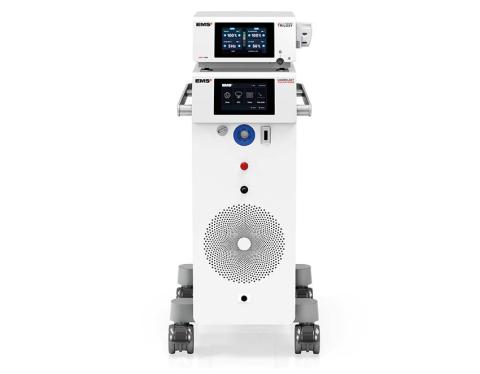 Combine LaserClast Thulium Power and Swiss LithoClast® Trilogy for both rigid and flexible procedures.
The All-in-One tower covers all your stone needs.
Technical features
Thulium fiber Laser (TFL)
Sign in and get access to technical details
Create your EMS account to enjoy exclusive benefits like product configurations, scientific studies, and to register your device.
Tutorial videos
on product pages
Technical details
on product pages
Warranty and support
information